Small and medium-sized businesses don't have the luxury of million-dollar marketing budgets that large corporations do. Many small businesses today implement various strategies and spend a minimal amount to market their products or services, but will that generate maximum exposure? In this article, we cover three major areas for you to consider spending some of your small business-marketing budget and strategies to help ensure your investments pay off.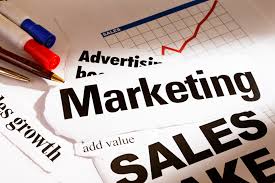 1. Scale Operations with Marketing Technology
While finding free marketing platforms might seem like a cost-effective tactic at first, using paid marketing technology can provide greater efficiency, create less frustration, generate better data for reporting, and overall, provide better results when it comes to getting the word out about your small business. Platforms to consider are:
Marketing Automation – Instead of having dozens of accounts for blogging, SEO, social media, emails, landing pages, etc. you can access and control all of them from one place. This allows you to evaluate and compare the performance of marketing campaigns, check the effectiveness of call-to-actions across different platforms, and automate multiple channels with the click of one button. Where to start? HubSpot or Marketo.

Keyword Management – If you are doing any online advertising, understanding your keyword strategy is crucial to making the most of your advertising budget. While you can use Google's Keyword Planner to check your keyword rankings, a platform like Wordstream will analyze your current keywords and makes improvement recommendations. This platform helps both newbies and professional marketers start and manage their AdWords accounts, promising to convert 60% more leads, while lowering marketing costs by 10%.

Social Media Management – With the ability to manage all accounts from one dashboard, schedule future posts, engage with clients, and analyze social media campaigns, these tools can save you valuable time to spend on other things. The extra analytics and reporting provided can also help you make informed decisions about your social media marketing. Hootsuite is a great platform to consider for this service. Over 10 million subscribers are using this solution to integrate all of their social media accounts into one.
2. Invest in Social Media
While posting content on social media is always free, investing in these platforms can offer a bigger pay-off through increased exposure to your target market. Consider spending marketing money in the following areas to maximize your brand's exposure on social media:
Social Media Advertising – Facebook, the biggest player in social media, has over 1.4 billion users worldwide; you can pay to create customized ads to target your specific audience by defining specific demographics such as the user's age, location, interests, etc. The best part is that you can indicate what your maximum budget is, and Facebook will stop the campaign once you hit that number. Additionally, users can find directions to your business, a link to download your app, and even shop right from the Facebook ad.

Paying for Content and Photos – One of the best ways to generate traffic to your business' website is by creating unique and informative content. However, not all small business owners are professional writers, which is why it can pay big dividends to hire an expert to create articles, infographics, and website content. Additionally, platforms like Pinterest and Instagram rely almost exclusively on images, so great photos can have a big influence over how many people choose to click on your link or not.

Hiring a PR Consultant – Hiring a professional PR consultant can really help your brand get the exposure it needs. A PR firm can develop a clever marketing campaign, find writers for you, and offer helpful advice on what cost-effective channels to reach your particular audience, helping you save money by avoiding spending it in ineffective areas. In many cases, PR professionals can help connect your organization with influential people (writers, magazine editors, bloggers, etc.) that can provide access to their own audience.
3. Spend Smarter on Traditional Advertising
Although there are many innovative ad strategies, that's no reason to completely ditch traditional advertising! Of course, you'll want to use it in a smarter way. While new businesses may still be discovering whom their client base will consist of, those that have been operating for a few years have a better idea. Small to medium-size business owners that are interested in maximizing their return on any tactic, use tracking methods to measure their performance. When it comes to print advertising, planning ahead to correlate sales with ad campaigns is important. While a full-page ad can be expensive, investing in a print ad in a specific market where you know it will reach your target audience can greatly increase your sales.
The success of any business is greatly affected by its marketing strategy. Looking for ways to get the most from your marketing spend? Contact Gregg Hopkins & Associates today to schedule a free consultation.