Experience That Matters
Since 2016, Gregg Hopkins & Associates has worked with worldwide travel technology and hospitality organizations that are innovative, forward-thinking, and growth oriented.
Companies engage with GH&A because they are seeking a trusted advisor and partner who will deliver results as they navigate major decisions — whether in planning, implementation, or both.
Whether you are young business just getting off the ground, or an established one that is looking to evaluate current technology, marketing or growth strategies, we are ready to assist.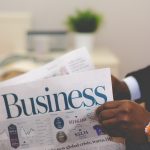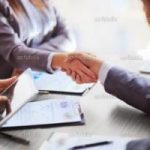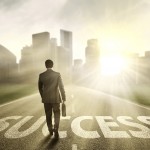 Develop Your Path to Greatness
The spirit under which your company was formed is a vital part of its future growth. We won't tell you to change your corporate culture or anything else that makes your business an amazingly distinctive enterprise. We believe in honoring the unique personalities, culture, and market that have grown your business thus far. We provide experienced strategic advisory services to help you take your business into the future with success beyond your wildest dreams.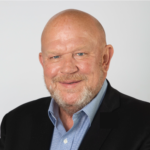 Gregg Hopkins has nearly 40 years of international experience as a hospitality and travel industry professional and is known as a subject matter expert on strategic business planning, travel and hospitality technology, guest and customer loyalty, business growth development, strategic marketing frameworks, and sales strategy.
His professional career is highlighted with executive roles as CEO of PROVision Partners, VP of Strategic Marketing for Quore; Chief Sales and Marketing Officer for Intelity; VP of Global Marketing for Newmarket International & Amadeus Hospitality; Founder, President, and CEO of Libra OnDemand; Chief Business Officer of MAI Systems & SoftBrands Hospitality; and VP of Technology & Distribution for the Palmer Hospitality Group.
He has served, or currently serves, as a committee member of select organizations and industry associations including the MPI Foundation Global Board of Trustees, the HFTP Executive HITEC Vendor Council, the Rosen College of Hospitality Management, and as a member of various Board of Advisors for hospitality technology organizations.
In addition to serving as an industry leading consultant, Hopkins is a published contributor to the hospitality trades, and a participant in industry webinars, roundtables, and podcasts.
I am more than happy to recommend Gregg Hopkins to my friends and colleagues. He and I have known each other for way longer than a decade. He has been a customer, supporter, consultant, and promoter of both HFTP and HITEC for three decades. Gregg has also been a mentor for me throughout my career and provided me priceless business and marketing advice. It has been my experience that Gregg is trustworthy, knowledgeable, and very well respected in the industry.
Frank Wolfe, HFTP

I've had the opportunity to work with Gregg on a number of projects over a number of years. My first impressions came from the great marketing he did for Libra OnDemand. Gregg was running this start-up company that at the time was competing with a business that I held an executive position at. His ability to create awareness and generate marketing excitement was really impressive, although I did not like it at the time! We ultimately joined forces via our acquisition of his brilliant start-up. Gregg and I worked directly on large customer engagements, complex deployments, and marketing strategy. His skill, background and focus on staying at the front edge of modern marketing made him extremely valuable. Gregg has a breadth of product, operations, and marketing experiences that will be especially valuable for early stage SaaS providers.
Shawn McGowan, Equity Asset Management

Gregg was great to work within a startup. He preserved proper focus on building success a little bit at time in a consistent and compounding fashion. He was also very good at seeing the big picture and worked in a modern, collaborative way.
Luis Segredo, Data Travel
I had the pleasure of working with Gregg at INTELITY. After much courting, I finally got Gregg to agree to join our team. Immediately, Gregg made huge impacts within Sales and Marketing. His experience, coupled with his tenacious attitude were exactly what we needed upon his arrival. Gregg grew the Sales Operations domestically as well as internationally. Gregg was an absolute pleasure to work along side and was a huge contributor to INTELITY's success.
David Adelson, Orlando Economic Partnership
I have worked with Gregg throughout my Hospitality career. As an entrepreneur in the hospitality technology sector, Gregg has consistently demonstrated his expertise and leadership. His dedication to improving the guest experience is unparalleled. If you are looking for a hospitality technology leader with a proven track record of success, look no further than Gregg. His vision and execution have led to groundbreaking solutions for businesses in this space and he would be an asset to any team.
Mike Blake, American Hotel & Lodging Association
For the greater part of my career I've had the pleasure of working with Gregg. He understands the workings of the hospitality industry and has deep knowledge of technology. And I'm pretty sure he knows everyone in the industry, too. His all-in marketing strategy and approach to messaging embraces all elements of media, which is something I admire. He understands that traditional vs new media is not the fight, rather it's touching the recipient at exactly the right time with the right message through the right channel. His marketing strategies are fun and sometimes push the limits of a media company, but they create important, relevant, and interesting messaging that reach the audience – which is the ultimate goal.
Geneva Rinehart, Hospitality Upgrade
I've known Gregg for many years and have partnered with him on several successful ventures. Gregg is a high-caliber business leader with an impeccable vision, a strong entrepreneurial spirit, and ability to lead a solid plan for execution. Gregg has an outstanding, deep knowledge of the travel and hospitality industry, with expertise in applying the right technology solutions in the right way to bring impactful results.
Nikolai Balba, Aquiva Labs

Gregg is a seasoned executive that balanced strategic brand and marketing management with driving short term results. His knowledge of what it takes to execute across people, process, and technology is second to none. He knows what it takes for a large and small organization to scale and grow commercially, while navigating complex internal and external factors. I am privileged to have had the opportunity to partner with Gregg while at PROVision.
Matt Busch, INSIGHT2PROFIT