Since 2016, Gregg Hopkins & Associates has worked with worldwide travel technology and hospitality organizations that are innovative, forward-thinking, and growth oriented.
Companies engage with GH&A because they are seeking a trusted advisor and partner who will deliver results as they navigate major decisions — whether in planning, implementation, or both.
Whether you are young business just getting off the ground, or an established one that is looking to evaluate current marketing and sales strategies to position for growth, we are ready to assist.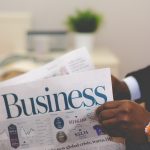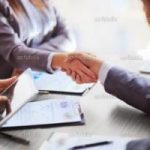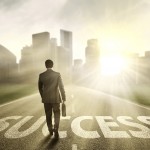 Develop Your Path to Greatness
We believe that creating growth is only helpful if the company's spirit is able to continue. Destroying this in the interest of growth only leads to a failed enterprise. We'll help you get there without sacrificing your values, reaching out to our extensive network of contacts to develop the perfect program so your company can realize an amazing level of dynamic growth.
Gregg Hopkins is known as a subject matter expert on marketing, hospitality technology, guest and customer loyalty, sales strategy, and business growth development. He has served, or currently serves, as a committee member of select organizations and industry associations including the MPI Foundation Global Board of Trustees, the HFTP Executive HITEC Vendor Council, the Rosen College of Hospitality Management, and as a member of various Board of Advisors for hospitality technology organizations.
He was also a co-founder of Libra OnDemand, a hospitality-specific customer relationship management ("CRM") solution built on the Force.com platform; a company he sold to Newmarket International (now Amadeus) in 2011.
I've had the opportunity to work with Gregg on a number of projects over a number of years. My first impressions came from the great marketing he did for Libra OnDemand. Gregg was running this start-up company that at the time was competing with a business that I held an executive position at. His ability to create awareness and generate marketing excitement was really impressive, although I did not like it at the time! We ultimately joined forces via our acquisition of his brilliant start-up. Gregg and I worked directly on large customer engagements, complex deployments, and marketing strategy. His skill, background and focus on staying at the front edge of modern marketing made him extremely valuable. Gregg has a breadth of product, operations, and marketing experiences that will be especially valuable for early stage SaaS providers.
Shawn McGowan
For the greater part of my career I've had the pleasure of working with Gregg. He understands the workings of the hospitality industry and has deep knowledge of technology. And I'm pretty sure he know everyone in the industry, too.
His all-in marketing strategy and approach to messaging embraces all elements of media, which is something I admire. He understands that traditional vs new media is not the fight, rather it's touching the recipient at exactly the right time with the right message through the right channel. His marketing strategies are fun and sometimes push the limits of a media company, but they create important, relevant, and interesting messaging that reach the audience – which is the ultimate goal.
Geneva Rinehart