DEVELOPING


RELATIONSHIPS
DELIVERING
RESULTS
Insight. Culture. Passion.
With over 30 years experience in the travel and hospitality SaaS technology sectors, we serve at every level of your business; in whatever capacity we can be most useful.
Whether as a trusted advisor to top management, or as a hands-on mentor for front line marketing and sales personnel, we focus on delivering practical and enduring results while positioning our Clients to grow and lead.
New Thinking and Strategies for Business Growth
For a quick assessment of where we might be able to help you gain traction, or guide your team in a more disciplined approach,

talk to GH&A today

.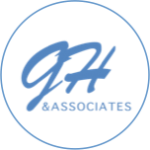 At Gregg Hopkins & Associates, we believe the spirit under which your company was formed is a vital part of its future growth. We won't tell you to change your corporate culture or anything else that makes your business an amazingly unique enterprise. We believe in honoring the unique personalities, culture, and market that have grown your business thus far. We provide experienced travel and hospitality technology business development and marketing professionals to help you take your business into the future with success beyond your wildest dreams.
We treat all our clients as individuals and don't think a "one-size-fits-all" solution suits everybody. We'll work with you to develop a customized offering to meet your requirements. Most of our Clients pay a one-time project fee based on an agreed to Scope of Services or ongoing monthly retainer for Advisory Services. In some cases, we are able to offer a pay-for-performance element as part of our compensation further reducing your out-of-pocket investment until agreed upon results are realized.
We value the prospect of earning your business and trust, and welcome the opportunity to provide our services to your organization.
Quality Over Quantity
As a part-time member of your management team, we bring an experienced, market-based perspective to crystalize your growth strategy.
We then partner directly with our Clients to help deploy pragmatic marketing strategies, drive operational improvements, develop customer loyalty initiatives, and apply new business development and lead generation methods to help them gain and sustain a competitive position in their target travel and hospitality market segments.
We also assist our Clients in acquiring new customers and growing their business through industry introductions to hospitality organizations and potential vendor partnerships to penetrate their target markets and maximize the value of their products and services.
Would your business benefit from a C-level business development and strategic marketing executive?
What are your top growth priorities?
What marketing effectiveness issues need addressing?
What kind of business expertise do you need to grow?
#AskGregg
A Unique Approach to Strategic Consulting