A few years ago I wrote an article for the Hotel Yearbook to answer the question of "What does the future hold?" My answer… "More of the same, just amplified!" I feel that my forward thinking thoughts from 2013 still hold true today. Will you be ready to embrace industry relevant solutions built to take advantage of new systems and devices?
Think about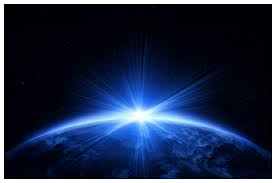 this; over the last 2 years, 90% of the world's data has been created.[1] The Cloud, while an overused term, has been extremely beneficial to enterprises who can now achieve new levels of success because it allows technology vendors to provide not only software but also the delivery platform. In addition, recently there has been a clear shift to using extensible platforms like Salesforce to enable organizations to gain rich horizontal advantages while ensuring that the solutions are vertically tailored for hospitality. Going forward, I see three (3) core competencies for sales and catering enterprise automation to deliver more revenue, increased customer satisfaction, exceptional service delivery, and superior return on investment. All of these core competencies are heavily impacted by the progression of the semantic web and the vast arrays of data now available.
The first of these competencies is Collaboration. Solutions should incorporate an architecture whereby both on and off property sales personnel and meeting planners can easily collaborate on opportunities. It's important that both organizations communicate and share information in the selling process to increase the likelihood of winning the business and complete a successful hand-off from contract award to event execution. Also, as Directors of Sales are now responsible for multiple channels of revenue streams (group, corporate, transient, etc.) all systems with customer contact and revenue data should enlist a semi-structured sharing capability so that the "total value of their customers" is understood. Advances in affordable technology now provide a wealth of data at our fingertips, but the true value is in knowing how to use it effectively. An effective CRM cuts the guesswork out of targeting and segmentation, using data to drive measurable and repeatable results. CRM also bridges the gap of customer and account data being held between individuals, multiple locations, and disparate systems.
The next technological competency is Informed Inquiries. Sales personnel should have information easily available about prospective accounts in their meetings history (when they have done business with the hotel) and competitive history (when they have done business with the competition). Much of the meetings history component exists today in leading technology solutions (budget versus actual spend, room pick-up versus block, etc.). However, understanding when customers are meeting at your competition is whole other dimension of account management (frequency, seasonality, etc.). This aspect also completes the answer on lost business reporting in understanding if the opportunity ever materialized and who won the contract. Lead enrichment also assists sales professionals by scoring automated inquiries and addressing the frequent concern of "How do you prioritize qualified leads versus requests for information?" Additionally, the ability to seamlessly link an account or contact to known information on social sites such as LinkedIn, Facebook, and Twitter assists sales personnel in understanding a prospect or client interests, career history, and professional and social circles.
The third competency in improving sales and catering automation is Easy to Work With. Technology should encourage prospects and customers to use solutions in your enterprise such as fast lead response by easily confirming availability or alternate dates with rich content multi-media proposals. Additional tools such as information from past meetings to assist in planning future events as well as the availability to direct book on your website (both event space and guest rooms) should be readily accessible. And now more than ever, mobile applications for hospitality personnel, meeting planners and delegates that are tightly integrated to your enterprise systems are essential. Preferred partners should be hospitality technology organizations that develop and support these types of solutions, or at a minimum have open and published standards to easily work with specialty vendors.
In summary, with the expansion of these three core competencies, I see the future of sales and catering automation flourishing.
[1] Source = http://rockcheetah.com/blog/technology/how-big-data-deep-web-semantic-technologies-change-travel-marketing/