A Unique Approach to Strategic Consulting That Will Help You Grow
At Gregg Hopkins & Associates, we always have something new in the works. From new programs designed to boost your business' success, to resources to help you understand your customer and sound business practices that help you focus on what you do best.
Why hire a Business Development Advisor or Technology Consultant when you can have a C-Level Executive?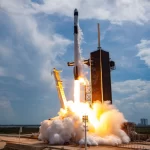 Talk to us about taking your business to the next level.
CONSIDER THE FOLLOWING
POTENTIAL COMPONENTS:
Strategic Business Planning
(e.g., acquisition, merger, growth, etc.)
Partnership and Sales Channel Development
Go-To-Market Strategy
Market Expansion Strategy
Market Opportunity Analysis
New Product Launch Strategy
Business Need a Boost?
We understand you may need more than just expert advice and services. Dynamic growth requires a purposeful, tactical business development plan aligned with the core business growth strategies. Now you can tap decades of experience of tenured B2B travel and hospitality technology executives for your strategic planning purposes.
STRATEGIC BUSINESS PLANNING WORKSHOP
Designed for organizations that want to develop or enhance their market-orientation and business effectiveness, GH&A works with CEOs and their management teams to address growth challenges as opportunities, including brand strategy consulting, planning and operational guidance for a new market expansion strategy, new product development requirements or launch planning, as well as product diversification strategies — all critical components to your business growth strategy.
During this 2-day on-site session we craft your overall business development and planning strategies, define the success factors and timelines, and then document and drive the strategy and make sure your project delivers results on budget and on time.
STRATEGIC MARKETING FRAMEWORK WORKSHOP
Many business executives view marketing as an exercise in fluffy creative and promotion. We don't. We believe marketing is a critical part of operations, that when approached rigorously, becomes the cornerstone of profitability and growth.
Our proven framework, presented in a 1-day on-site session is valuable anytime a fresh look or new approach is required and results in a an objective opinion about your current marketing department, your strategies, processes, initiatives, and their effectiveness. The Workshop will also produce a framework to deploy a Marketing Engine that drives accountable results, clarity, and actionable insights in a short timeframe.
MARKET RESEARCH AND DATA ANALYSIS
Services designed to blend customer behavior and economic trends to improve your business. Our process gathers and analyzes information about your specific target market, your products and your services to gain insight into customers, competitors, and the market itself.
Our services include, but are not to, the following:
Competitive Benchmarking (product feature/functionality, support, reputation, etc.)
Pricing Benchmarking (methodologies, comparisons, etc.)
User Sentiment Surveys (clients, prospects, solutions, competitors, etc.)
Buyer/Decision Marker Sentiment (solution feature/functionality/pricing decision drivers)
Market Sizing and Segmentation (TAM/SAM/SOM, territory market share and growth rates, product category unfilled gaps)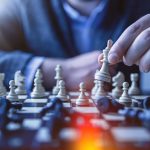 Learn more how we might be able to help you gain traction, or guide your team in a more disciplined approach, talk to GH&A today.
Applied Advisory Services for Technology Providers
Looking to maximize the impact of your in-house resources? We uncover new strategies and solve tough problems by bringing our experience to mentor your company's sales and marketing personnel to make big things happen.
We conduct meetings on a regular basis (with ad hoc access as needed as things "pop up") to discuss the status of key initiatives, operating process effectiveness, challenges, organizational issues, communication opportunities, and relationship situations.
FRACTIONAL or INTERIM EXECUTIVE
Need a pinch hitter while your business development or marketing executive is out? We can be on-site, engaged, and productive within days. Or perhaps you simply need a more concerted resource to put the right systems, levers, processes, and measures in place.
SALES
We work with sales leadership to implement a proven and repeatable sales process to improve individual salesperson performance and overall sales efficiency. We also help optimize sales management effectiveness by installing forecast models and systems.
MARKETING
We help you navigate the complex landscape of business communications in the digital age by strengthening reputation, positioning executives as thought leaders, communicating with key constituents, building brand awareness, and increasing lead generation quantity while showcasing next-level innovations and managing expectations.
STRATEGIC PROJECT SUPPORT
When entering a new market – whether a new vertical, product, service, geographic territory, or as a start-up venture – is a complicated process and requires a clear understanding of the industry, its behavior, and its business regulations and practices.
For extra bandwidth, or to pass off an entire project, we are ready to help.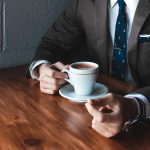 Next Step? Get a Quick Assessment, No Cost or Obligation.
AREAS OF EXPERTISE
Activities, Golf & Spa Management
Business Intelligence & Data Analytics
Central Reservations & Channel Management
Customer Relationship Management & Loyalty
Financial Accounting
Food & Beverage Management
Group Sales, Catering & Events
Labor Management
Mobile & Web Apps
Payment Processing
Point-of-Sale
Property Management
Revenue Management
Service Optimization
Web Booking Engine
Work Order Management
Applied Technology Consulting for Travel & Hospitality Suppliers
Assisting hotels, resorts, restaurants, and clubs in strategic initiatives such as digital transformation, technology modernization, operational needs and analysis, cloud migration, architecture and security, and enterprise analytics while working with financial experts to ensure that projects are financially sustainable and successful, and realized with planned resources and budget.
ASSESS
We start with this question "are we merely re-platforming the existing processes and data, or are we embarking on a true business transformation journey where we challenge the status quo?".
We then assess the existing technology framework, infrastructure, security, sales and operational controls, labor efficiencies, and associated agreements and related costs to discover potential gaps or operational encumbrances required for operational effectiveness and/or delivering the guest experience while leveraging technology to reduce costs.
DESIGN
Based on the results of the technology assessment, we design the overall current and future technology strategy and requirements and define deployment timeframes and training needs with prioritization and understanding of the capital and/or operating expenses associated with the selection of the technology and communications infrastructure.
Typical results include:
provides guidance and a roadmap allowing teams to avoid common pitfalls and costly surprises
helps your business gain a competitive edge by leveraging emerging technologies
make more informed decisions, reducing the risk of costly mistakes and increasing the likelihood of success by leveraging data through analytics, machine learning, and other data technologies
identify areas of technology waste and inefficiency, leading to cost savings and improved employee productivity
mitigate cybersecurity risks, protecting sensitive data and ensuring data compliance with relevant regulations
PROCURE
We research and interview potential technology vendor partners, develop and distribute materials to vendors for the RFP process, manage vendor questions, and assess vendor RFP responses.
We then create business case validation components for vendor selection and facilitate vendor presentation sessions.
Upon vendor selection, we coordinate negotiations on agreement terms and associated components of the Scope of Work and deployment schedules.
DEPLOY
We provide project oversight of the deployment of the selected technologies and related infrastructure while ensuring the timely coordination of resources and schedules.
OPTIMIZE
We then work to optimize all technologies to ensure proper application of the systems with executives, front of house, and back of house operations staff.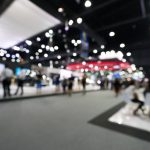 Ready to start planning your next event? The team at GH&A will be delighted to assist you with the process.
Experiential Meetings & Events
A successful event takes a lot of strategy, planning, and work behind the scenes to ensure that all the pieces are in place. It is time consuming and requires specialized knowledge. We bring our comprehensive skills to help you create the right event for your organization and budget.
EXHIBIT AND EVENT SERVICES
Whether for a trade show, such at HITEC, or an event such as a Consultants Summit, Customer Advisory Board, or Company Sales Meeting, we deliver experiences that move people to engage with your brand and take action. We ably execute every aspect of your event including but not limited to site selection, contract negotiation, event planning, exhibit design, on-site management, post event surveys, and wrap up.